Search Jobs
Positions available for 2024 Training Year - Medical Oncology Registrars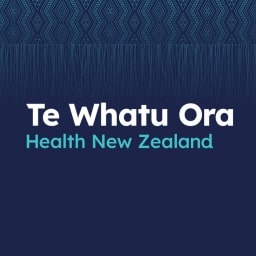 ---
What does Auckland have to offer?
Auckland consistently ranks as one of the most liveable cities in the world with its stunning natural landscapes, mix of cultures and world class entertainment. Working in the Auckland Region you will have the opportunity to work alongside our passionate and knowledgeable senior clinicians who will provide you with world class supervision and mentorship.
The Auckland Regional Blood and Cancer services at Auckland City Hospital is the largest oncology centre in New Zealand and one of the largest in the Southern Hemisphere providing a tertiary regional service for the greater Auckland region and Northland. Medical Oncology, Radiation Oncology and Haematology are encompassed within this service. The Medical Oncology department sees over 3000 new patients a year and delivers over 10000 chemotherapy treatments in the outpatient unit and has a 25 bed inpatient ward, and provides and supportive training environment with excellent learning opportunities for trainees.
Working as a Medical Oncology Advanced Trainee
Within the Medical Oncology Department there are 31 SMO's, 11 Registrars and 1 House Officer. The department is accredited for 7 Advanced Trainee registrar positions for 24 months of core medical oncology, and has a Director of Training overseeing the training programme.
The department works in tumour specific teams with consultants specialising in 1-2 tumour types. Training registrars rotate though these outpatient clinic teams on a 3 monthly basis to cover all major tumour types as well as inpatients and thus gain significant experience in both common and rarer cancers. Registrars will also work with the wider multidisciplinary team, including Radiation Oncologists, Clinical Nurse Specialists, a Clinical Psychologist and Oncology Nurses who attend multi-disciplinary team meetings. Clinical Research is an important part of oncology and we have a large dedicated clinical trials research department which encourages registrar involvement.
Medicine Registrar Runs
Auckland has a formal medical oncology advanced trainee teaching programme, journal club, radiology and pathology meetings. We also have a strong history of supporting career development and facilitating overseas fellowships for trainees. Example run descriptions for the 2023 training year can be viewed on the Auckland Doctors website. For further information on Advanced Training in New Zealand please visit the RACP website.
There are two types of jobs available:
Advanced Training in Medical Oncology
You will need to have passed the FRACP written and clinical exam

These positions will only be offered to those who have passed the clinical exam and completed basic training. For those completing the exam later this year and should you not pass the exam, you will no longer be eligible for advanced training position and you may be considered for a run allocation.

Eligible for registration with the Medical Council of New Zealand. Support and assistance with this process is provided.
Six month allocations for those interested in Medical Oncology experience as part of their training in General Medicine or specialty training (no interview)
Must be at least a Basic Trainee Registrar with the RACP, ideal for those with 6 months General Medicine experience

Eligible for registration with the Medical Council of New Zealand. Support and assistance with this process is provided.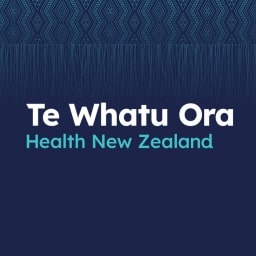 Job details
| | |
| --- | --- |
| Job Reference: | AUC17984 |
| Location: | North Island - Auckland - All values |
| Job type: | Permanent Full time |
| Expertise: | Clinical - Registrar - Oncology |
| Posted: | 15-Sep-2023 |
| Closes: | 01-Jan-2099 |
| Attachments: | No File Attached |