Search Jobs
Midwife Opportunities - Te Toka Tumai

---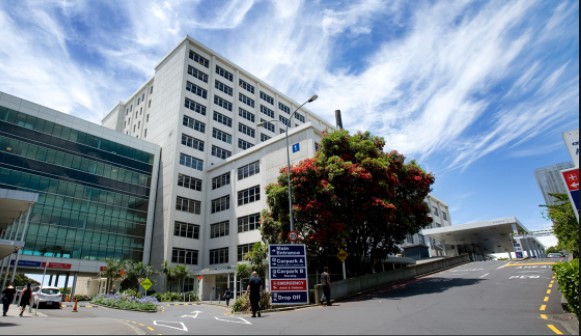 Midwifery experiences and career opportunities across clinical, education, research and leadership

Full-time and part-time rostered duties permanent positions available in our maternity services
Ko wai mātou | Our Organisation
At Te Toka Tumai | Auckland we are committed to upholding Te Tiriti o Waitangi and providing culturally safe care. We value role modelling manaakitanga as demonstrated by Ngāti Whātua in the gifting of their whenua on which our hospitals stand. We aspire to having a workforce reflective of the communities we serve and achieving equitable outcomes for all.
National Women's Health (NWH, at Auckland City Hospital) supports 6,500 births annually and provides national and regional services, as well as primary, secondary and tertiary maternity and gynaecological services to women. We have established subspecialty services in Maternal Fetal Medicine, Gynaecological Oncology, Reproductive Endocrinology and Fertility.
Our vision is to be a world leader in midwifery and maternity care through empowerment, partnership and collaboration. We are building a strong, sustainable midwifery workforce that supports future midwifery leaders. We pride ourselves on being accountable and we lead with our values as well as our heart.
He aha ō painga ki tēnei mahi | Why you will enjoy working here
Here at Te Toka Timai we work together with whanau to provide care and support which is safe and equitable. We also offer:
A variety of unique midwifery experiences and career opportunities across clinical, education, research and leadership that you will not find anywhere else.

Auckland Hospital Wellbeing Program includes free/subsidised gym membership, boot camp, yoga, Free Shuttle bus between Hospitals (ACH and GCC) (operating Mon-Fri) and other key wellbeing initiatives to keep you at your best

Low risk to highly complex maternity care

Comprehensive education and support from our midwifery educators

Research and postgraduate education e.g. Complex Care course fully funded

On-going midwifery professional development is seen as essential for maintaining a high standard of midwifery care.
We have full-time and part-time rostered duties permanent positions available in our maternity services.
Women's Assessment Unit: maternity assessments (antenatal and postpartum), inductions of labour, acute gynaecological assessment, an ECV clinic and perinatal loss service.
Ward 98: High risk antenatal and postnatal ward at Auckland City Hospital. Ward 98 provides tertiary inpatient care for women experiencing various complications during their pregnancy and/or postnatal period.
Labour and Birthing Suite: is one of the largest maternity units in New Zealand, providing both midwifery-led and specialist obstetric care. You will work alongside obstetric registrars, senior medical officers and private obstetricians.
Tamaki Ward: providing postnatal low medical risk care for women following caesarean section as well as multidisciplinary care for women with complex social needs such as mental health issues, drug and alcohol dependency and family violence.
As part of our maternity service here at Te Toka Tumai we now have a transitional care area for pēpi Whitinga ora pēpi. This area is located within Ward 96 one of our secondary maternity care areas.

Click on our video to hear what our midwifery team have to say about working here:
Click here for a copy of the Position Description
Me pēhea te tuku tono | How to apply
Please 'apply now' below or visit our careers page http://www.careers.adhb.govt.nz/ using job reference number AUC17933 and attach a copy of your CV and Cover Letter.
For an initial informal conversation please contact Maylaine Cerna, Recruitment Consultant at MaylaineC@adhb.govt.nz

Job details
| | |
| --- | --- |
| Job Reference: | AUC17933 |
| Location: | North Island - Auckland - Central Auckland |
| Job type: | Permanent Part time |
| Expertise: | Clinical - Midwifery - Hospital Setting |
| Posted: | 05-Sep-2023 |
| Closes: | 08-Oct-2023 |
| Attachments: | No File Attached |