Search Jobs
Medical Laboratory Scientist

---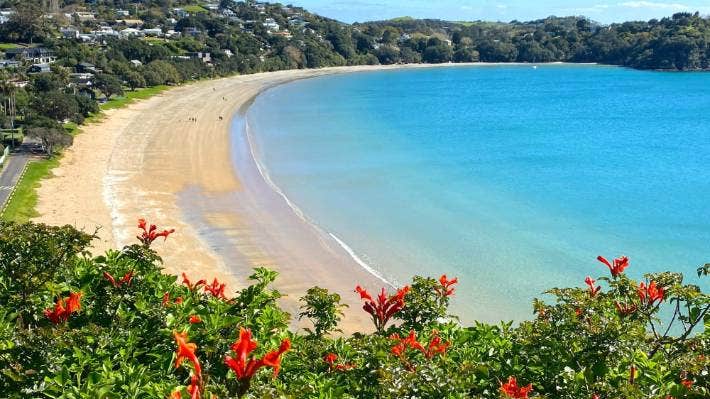 We are Te Whatu Ora Te Toka Tumai Auckland. We provide health and disability services to more than half a million people living in central Auckland, regional services for Northland and greater Auckland, and specialist national services for the whole of New Zealand. Our main sites are Auckland City Hospital, Greenlane Clinical Centre and Starship Children's Hospital, located in central Auckland.
We are part of Te Whatu Ora – Health New Zealand, the overarching organisation for New Zealand's national health service. Te Whatu Ora leads the day-to-day running of the health system, with functions delivered at local, district, regional and national levels.
We are committed to upholding Te Tiriti o Waitangi and providing culturally safe care. We value role modelling manaakitanga as demonstrated by Ngāti Whātua in the gifting of their whenua on which our hospitals stand. We aspire to having a workforce reflective of the communities we serve and achieving equitable outcomes for all.
Te whiwhinga mahi | The Opportunity
The Microbiology Laboratory at LabPLUS uses molecular and culture techniques to identify a range of organisms including enteric pathogens, multi-resistant organisms, anaerobes, fungi and Mycobacteria.
Our aim is to provide a total lab service of excellence and innovation.
You will be working in the General Section which includes primary processing of a diverse range of samples, culture reading in the areas of urines, Enteric pathogens, respiratory samples, Sterile sites, anaerobes and antimicrobial susceptibility testing. You will also be working in the rapid COVID testing area registering, processing and analysing COVID samples on automated platforms
Microbiology is a 24/7 laboratory and you will be required to participate in a roster which covers three shifts: 0730 – 1600; 1530 – 0000; and 2300 – 0730.
For further details, please refer to the position description here.
Nga Pūkenga Motuhake | Important Skills
You should be a registered Medical Laboratory Scientist and you will hold a current Annual Practicing Certificate.
This role requires good communication skills and a knowledge of analytical processes . You must have a strong attention to detail with a focus on quality and a can do attitude to work in a fast-paced and busy environment.
We are a values based and inclusive organisation that is committed to deliver the best health outcomes for our total population. To do this we are working hard to develop a robust and capable workforce that reflects the population we serve. We strongly encourage applicants from all backgrounds with the necessary capability and who share our values to apply and would greatly value seeing more applicants from our Māori & Pacific communities. Our organisation values diversity, inclusivity and empathy. If you do too, apply now!
For more information about this role please contact Mary Bilkey, Scientist Unit Manager, via MBilkey@adhb.govt.nz
He aha ngā painga o tēnei mahi mōu | Why you will enjoy working here
We recognise there is more to life than mahi | work, and we encourage and provide access to all our staff several services and benefits to support themselves whilst they are employed within Te Toka Tumai Auckland.
For more information on what we offer, please click here.
Me pēhea te tuku tono | How to apply
Advertising closes: Sunday, 26 March at 11:59 pm (New Zealand standard time).
Please submit your application online, outlining your experience and motivation to apply to this role.
If you have any queries about accessibility, or technical issues with the online process, please contact Hamish Watson - Recruitment Consultant at HamishWats@adhb.govt.nz or 021 948 906 quoting ref # ADHB 17284 to discuss how we can best support your application.
Click here to view details about our recruitment process
For the largest health sector job board in New Zealand, visit www.kiwihealthjobs.com
Immigration/Visa Support
Immigration NZ has introduced a new Accredited Employer Work Visa system from 4 July 2022 that includes a simplified residency process for health workers on the new "Green List" of occupations – and this position is one of those designated critical positions! For successful candidates offered a position with us who require a Work Visa, we will provide support with their Visa application. Here are the links to two key pages of NZ Immigration's official site for more information: Immigration NZ Accredited Employer Work Visa and Immigration NZ Green List Occupations
Note the salary range for this position is between $61,000 and $80,000.

Job details
| | |
| --- | --- |
| Job Reference: | ADHB17284 |
| Location: | North Island - Auckland - |
| Job type: | Permanent Full time |
| Expertise: | Clinical - Technical - Medical Lab Scientist / Technician |
| Posted: | 13-Mar-2023 |
| Closes: | 26-Mar-2023 |
| Attachments: | No File Attached |