Search Jobs
Positions Immediately Available for Medicine Registrars (equivalent to IMT for UK) 2023 Training Year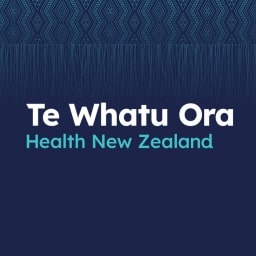 ---
This advertising is for 2023 training year only. If you are also interested in being considered for 2024 training year positions please note you will need to put in a separate application by following the link here: 2024 Application
Open to all the sub-specialities.
Auckland, New Zealand – your lifestyle - a lifestyle where there is something for everyone. We have 'the outdoors' in abundance, world class entertainment, an extensive range of pubs and bars, and a seemingly endless list of cafes and restaurants. Every day there is just so much happening in our city - free festivals, community markets, art exhibitions, dance, music, theatre and cultural performances, sport and leisure opportunities – all you have to do is find the time to do it all. You are only a matter of minutes from beaches, native bush, look-outs, mountain biking tracks, open parkland – and fantastic shopping and eating places. Quite simply – if you're looking for a lifestyle which is rich in culture, the arts, the great outdoors, and one which is... easy... Auckland is unbeatable.
Auckland, New Zealand – your career - World renowned teaching hospitals all on your doorstep. Learn from world class doctors, Come and experience our diverse demographic population and a wide variety of patient presentations and pathologies.
As a Medicine Registrar you will have the opportunity to develop core adult medicine skills prior to your sub-specialised advanced training. Each of our four hospitals provides a well-supported training environment with enthusiastic and knowledgeable senior clinicians who can mentor trainees through their rotations. We take an interest in your career aspirations and will guide you through your training within all our hospitals in Auckland. Each of the hospitals provides a comprehensive teaching programme designed to help trainees complete their physician exams and expand their core medical knowledge. Other learning opportunities include Grand Rounds, Journal Clubs and bedside teaching.
By joining the Auckland Region as a Medicine Registrar, you enter a programme with rotations through our tertiary teaching hospitals - North Shore, Waitakere, Auckland City and Middlemore Hospitals. All Auckland region hospitals are located within a thirty-five kilometre radius of each other.
Medicine Registrar runs in the Auckland region are six months in length starting 31 January 2023 to 30 July 2023 and 31 July 2023 to 29 January 2024. Example run descriptions for the 2023 training year can be viewed on the Auckland Doctors Website.
Auckland, New Zealand – what do others say?
The Auckland region has a wealth of experience of recruiting Junior Doctors from the UK. Watch this video to find out more
What do I need to apply?
A minimum of 6 months in General Medicine or Medicine subspecialty runs is required with twelve months or more preferable (please note some runs are not counted, e.g. General Practice and Emergency Medicine)

Membership as a basic trainee with the Royal Australasian College of Physicians (RACP) is desirable

Eligibility for general scope of registration with the Medical Council of New Zealand.
How can I apply?
To be considered, you must include all of the required documents with your application; only complete applications will be assessed for interview. This position is a Core Children's worker under the Vulnerable Children's Act in New Zealand & requires full safety checks completed before any new employee starts
Are you up for the challenge?
Apply today!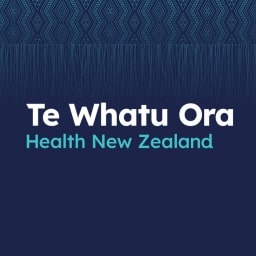 Job details
| | |
| --- | --- |
| Job Reference: | AUC16041 |
| Location: | North Island - Auckland - All values |
| Job type: | Permanent Full time |
| Expertise: | Clinical - Registrar - General Medicine |
| Posted: | 22-Sep-2022 |
| Closes: | 01-Jan-2099 |
| Attachments: | No File Attached |