Search Jobs
Associate Clinical Nurse Manager, Acute and Inpatient Service | Ashburton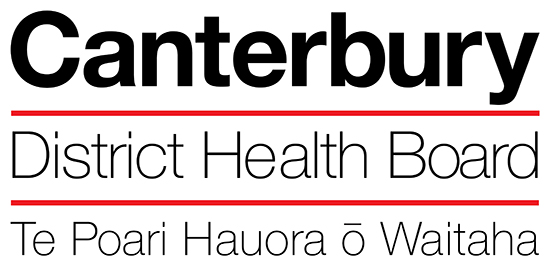 ---
Be a critical part in supporting us in implementing our rural generalist strategy, with staff on the ground
Permanent full-time position, Monday to Friday hours
Fantastic leadership opportunity
You can be part of the manaaki hauora (Health Industry)!
Join our lovely team in Ashburton and provide strong clinical leadership to our staff, while supporting patients and their whānau.
Mō te tūnga | About the role
As a key part of implementing their rural generalist framework, Ashburton and Rural Health Services are looking for an Associate Clinical Nurse Manager (ACNM) in our Acute and Inpatient Services. This key role will support the managerial functions of their respective Nurse Manager and provide strong clinical leadership to staff.
The ACNM - Acute & Inpatient Services, works under the direction of the Nurse Manager over the Inpatient Services at Ashburton Hospital, including the Acute Admitting Unit, Ward 1 (Acute Medical) and Ward 2 (ATR & NWB).
Within the ward environments, the ACNM is tasked with rostering and staff allocation. Not only do they coordinate staffing and nursing care, they are also the direct point of contact for staff requiring clinical guidance on the floor. The ACNM is the key implementer of the Nurse Manager s strategic plan, both in respects of ensuring the optimum utilisation of staff and resources across their respective services, but also in coaching and building the capability of staff. As such, they support the Nurse Manager in carrying out performance reviews and development plans.
This role is based in Ashburton Hospital which is one of only four level three rural hospitals in the South Island, and the largest rural health facility in Canterbury.
Ngā pūkenga me ngā wheako | Skills and experience
The ideal applicant will:
Be a senior registered nurse, with at least 5 years clinical practice
Have experience in leading a team (this can be both within and outside of clinical environments).
Is able to demonstrate experience in both managing crisis situations and guiding staff through these (clinical or non-clinical)
Is Proficient or Expert on the Professional Development Recognition Programme.
Has a relevant postgraduate qualification, or is in the process of securing one.
Be registered with the New Zealand Nursing Council, with a current APC.
More information on this position is available in the attached Statement of Accountability document.
Mō mātou | About Us
Ko ngā tāngata, te mātua mahi - Putting people at the heart of all we do
We are committed to honouring Te Tiriti o Waitangi and its principles by ensuring our partnership with Māori are at the forefront of all our conversations. We believe in improving, promoting, and protecting the health and well-being of the Canterbury the West Coast community.
The culture at Canterbury District Health Board, is driven by our ā Mātou Uara (Our Values):
Care and respect for others - Manaaki me te whakaute i te tangata.
Integrity in all we do - Hāpai i ā mātou mahi katoa i runga i te pono.
Responsibility for outcomes - Te Takohanga i ngā hua
Ngā hua | Benefits of working at CDHB
When you work at the Canterbury District Health Board, you are part of a wider whānau that will support you along your journey. We offer great coaching, mentoring and learning outcomes for all staff. We are always improving our facilities across all campuses and have amazing discounts from select retailers, restaurants and business.
At the DHB, you are part of something greater then yourself and encouraged to your uniquely self.
Tono ināianei | Apply Now
Only applications submitted via our career site will be accepted, therefore apply directly on our career site here.
For more information, please contact the Recruitment Partner Kimberley Sletcher Kimberley.sletcher@cdhb.health.nz
The Future of the Health Industry
The role that you are applying for is one that may only be performed by a person who has been vaccinated against Covid-19. It is therefore a condition of this application that you are vaccinated against Covid-19. As a person working in the health and disability sector you will come into contact with a large number of people, some of whom may be vulnerable. Without a vaccine, there is the risk that you may contract Covid-19. The requirement to be vaccinated is to keep you safe and also to endeavour to protect others against the potential transmission of Covid-19 as a result of you contracting it in the course of your employment.
Nau mai, haere mai, tauti mai!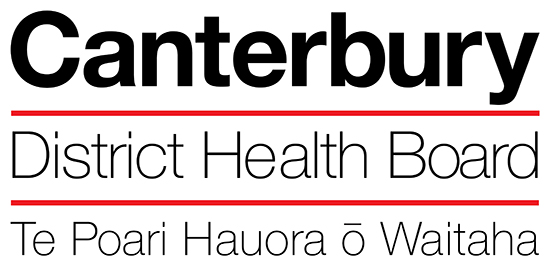 Job details
| | |
| --- | --- |
| Job Reference: | PC1756828 |
| Location: | South Island - Canterbury - Ashburton |
| Job type: | Permanent Full time |
| Expertise: | Clinical - Nursing - Management |
| Posted: | 12-Jan-2022 |
| Closes: | 26-Jan-2022 |
| Attachments: | No File Attached |