Search Jobs
Lead Nurse for Sexual Assault Services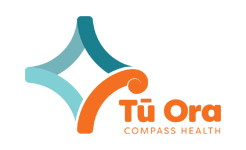 ---
Wahi Marie is the regional sexual assault service providing both forensic and non forensic care of people that have experience sexual assault (Previously Tu Pakari Ora). Additionally, we provide regional services to individuals that have experienced strangulation in the context of family harm. We are looking for a Clinical Nurse Specialist or Nurse Practitioner to provide nursing services along side our small, friendly, multi-disciplinary team.
The Lead Nurse works collaboratively with the clinical team to provide high quality clinical services ensuring high standards of quality in nursing. In addition to core nursing functions, the coordinator participates fully as a member of the Wahi Marie administrative team, providing leadership and day to day clinical support.
This could potentially be a job sharing position.
We are looking for a NZ registered nurse who has the following:
Current Practicing Certificate
MEDSAC forensic training (provided)
Understanding of and experience with trauma informed care
Excellent team approach to care
Proven ability to lead and participate in a multi-disciplinary team environment
Commitment to ongoing professional and personal development
Established effective communication skills
Proven goal setting and problem-solving skills
Strong focus on delivering high quality clinical services using Best Practice approaches and a quality improvement framework
Commitment to, and working knowledge, of the Treaty of Waitangi and its principles
General organisational and administrative skills, excellent time management and an ability to prioritise workloads
Experience in sexual health nursing leadership would be desirable.
If this sounds like you and you are passionate about better sexual health and have the relevant experience, don't delay, and get in touch today and apply.
Application Process:
To apply for this role, please click 'apply' below or go to https://tuora.org.nz, click on our careers vacancy page and click 'apply' at the bottom of the role advert.
During 2023 Tu Ora Compass Health -
Won the Team Gold award at the Wellington Gold Awards, which acknowledges the best wellness and HR practices in places of work for their people
Celebrated a zero gender pay gap
Joined Diversity Works and achieved an integrated or advanced rating for each area of our completed Aotearoa Inclusivity Matrix
For more information, visit our Staff Benefits Page at https://tuora.org.nz/additional-pages/benefits.
Kindly note that applications will be exclusively accepted through our website, and we kindly request refraining from submitting applications via email.
In pursuit of fairness, please bear in mind that for consideration, you must possess the legal right to work in New Zealand, as we do not hold accredited employer status.
If you require more information, please contact: HR@tuora.org.nz
Given the anticipated high level of interest, we encourage early applications as the role may close ahead of schedule.

Join us in shaping the future of healthcare.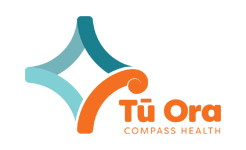 Job details
Job Reference:
KHJ/1760697
Location:

North Island - Wellington - Wellington Central

Job type:
Permanent Full time
Expertise:

Clinical - Nursing - Sexual Health
Clinical - Nursing - Nurse Practitioner

Posted:
08-Nov-2023
Closes:
08-Dec-2023
Attachments:

No File Attached